Silence mental health stigma with compassion
The stigma around mental health can result in people feeling isolated and resistant to seeking support. Reducing stigma allows for a caring and non-judgmental response to our mental health, individually and collectively. During this 1-hour webinar, participants will learn:
more about mental health stigma

a compassionate approach to reducing mental health stigma for self and others
how compassion, care for caregivers, and increased mental health awareness are key to reducing stigma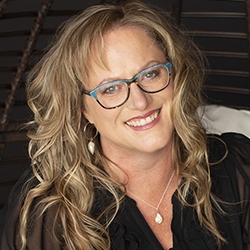 Lynda Monk, MSW, RSW, CPCC is the founder and director of Thrive Training & Coaching. She offers training workshops, coaching programs, and presentations to various government and non-profit organizations with extensive experience in healthcare, emergency services, education, and social and public service sectors. As a Registered Social Worker, Certified Professional Co-Active Coach, trainer and facilitator, Lynda brings 30 years of combined clinical and training experience in both individual and organizational change.
With expertise in self-care, stress management, burnout prevention, resiliency, and work-life balance, she has trained thousands of professionals in various jurisdictions across Canada and worked one-to-one with hundreds of clients over the years. Lynda believes the well-being of professionals, who make a difference, is foundational to quality service delivery and career satisfaction. You can learn more about Lynda's work at http://lyndamonk.com and http://iajw.org