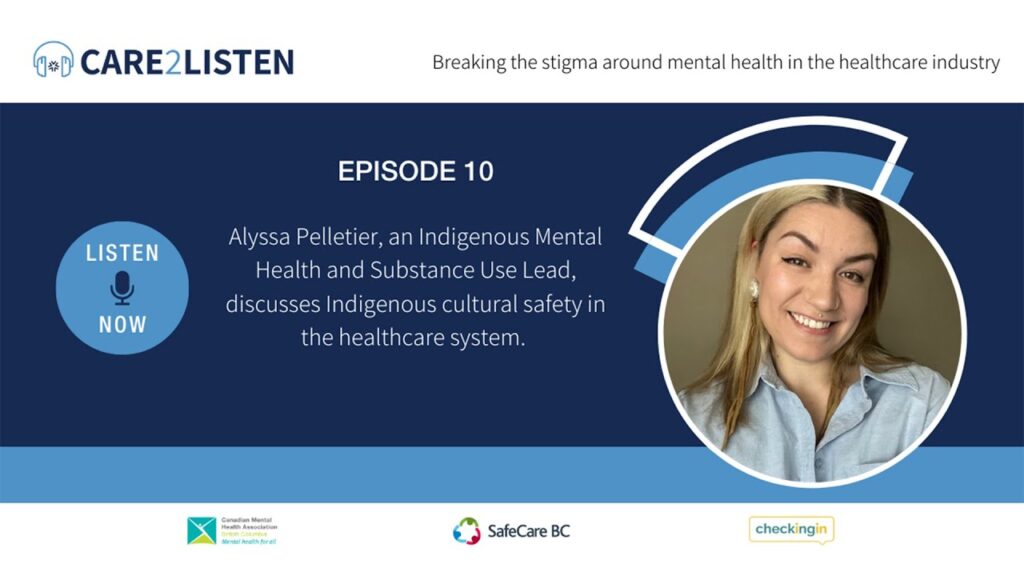 Episode 10 | Alyssa Pelletier
Alyssa Pelletier, an Indigenous Mental Health and Substance Use Lead, shares her story as a Métis woman discussing Indigenous cultural safety in the healthcare system.
Take this survey to let us know what topics you're interested in. 
If you want to share your story, please get in touch with Sommer Hines from CheckingIn at sommer@checkingin.co.